Open World Marketing Activities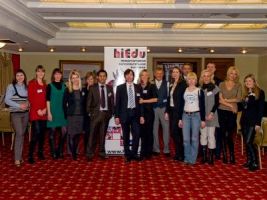 Open World Education Group has been working in international education sphere since 1995. We have a great experience of collaboration with foreign schools, language centers, colleges and universities. We use different ways to popularize foreign education and promote foreign education institutions and educational programs: Internet advertising, social nets (Vkontakte.ru, Facebook), holding our own exhibition hiEdu and participation in other specialized education exhibitions in Russia, holding trainings in the office, participation in the public presentations of education institutions, holding contests and conferences, organization of foreign education institutions representatives visits to the Russian schools and universities.
Not so long ago a big role in promotion of foreign educational programs was played by the publicity in paper mass media – newspapers and magazines, letters, catalogues and also emails. Now these marketing tools become less and less efficient as people read the press less and more often find information in the Internet; offices are overwhelmed with envelopes with different catalogues and special offers and email servers mercilessly filter spam and other undesirable emails.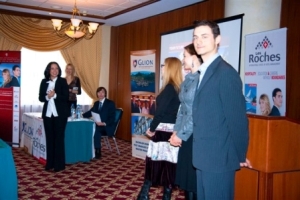 Our task as educational consultants is to find together with our partners optimal ways to promote a certain educational product. Language courses and vacations, secondary education abroad, preparation for the universities, Undergraduate and Postgraduate courses, MBA – all these directions in foreign education require an individual approach in advertising which depends on the type of the educational program, marketing budget, target audience, place and time of the marketing arrangements.
In big cities, for example in Moscow or St Petersburg, the public is more exigent because it has a lot of different offers and more convenient access to the information, many educational and travel agencies work in these cities, there are many exhibitions, lectures and master classes of professors of foreign schools and universities. In Russian regions the competition is not so heavy and traditional meetings with representatives of foreign educational institutions, seminars and presentations are of great importance. We develop an individual plan to promote and increase the recruitment of students to certain educational institution basing on our knowledge of the market and long experience.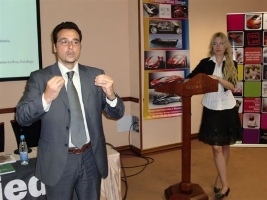 Among our successful marketing events for promotion of foreign education in Russia we can name the following:
We wish you a productive work and more students from Russia for your school/ university!