1 Dec 23
Eng
About company

Select programme

Useful Information
If you have questions, please call us!

 +7 (495) 228 03 00

Open.World.Russia
STUDY ABROAD FOR ADULTS AND CHILDREN
about open world
"EXPERIENCE, QUALITY, RESPONSIBILITY"
Open World offers educational programs abroad in different countries of the world since 1995. Open World is the first Russian educational agency that received prestigious status Partner Agency from the largest British association of English language schools - English UK in 2010. All English UK institutions have accreditation of the British Council. Open World is also an authorized agent of international association Quality English and IALC (International Association of Language Centres). Open World is a member of AREA (Association of Russian Education Advisors) since 2007 and has the status of the ICEF Agency. It guarantees providing you with high-quality educational programs abroad.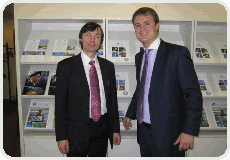 Education abroad is our speciality! Our purpose is developing contacts with recognized international educational institutions, promotion of international cooperation in this sphere, quality education programs popularization: international language courses and children holidays abroad, secondary education in public and private schools, preparation for international university entrance (Foundation, A-level), internships in foreign companies, direct admission to international colleges and universities for Bachelors Degree Programs (undergraduate education programs) and Masters Degree Programs (post-graduate education programs). Among the most popular programs are English courses in the UK, Malta, USA and Canada; private schools of the UK and Switzerland; international internships; Foundation programs; professional and undergraduate education in the following areas: Architecture, Hotel Management, Design, Fashion, Business, Information Technologies, Communications, Law, Medicine; Masters Degree programs and MBA. Our slogan is "Experience, Quality, Responsibility". We work in a spirit of openness. Our customers appreciate our individual approach. More than 25% of new students come to us by recommendation of our previous customers.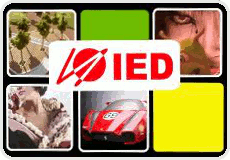 Among the most popular educational programs abroad: English in the UK, English in Malta, USA, Canada; boarding schools in the UK, USA, Canada, France, Spain, Switzerland; vacation programs in the UK and other countries; Hospitality and Design programs – in Switzerland, Italy, Spain, UK; unpaid internships; university preparation programs - Foundations; vocational, undergraduate education and postgraduate studies abroad in the following spheres: Business - BBA/ MBA, Accounting and Finance – BA/ MA/ ACCA, Law – LLB/ LLM, Architecture, Hotel Management and Tourism и туризм, Design, Fashion, Communications, IT, Medicine, Logistics and others. Open World students study at prestigious boarding schools and universities abroad. If necessary, special English preparation programs are organized. We assist in selection of educational institutions and study programs, arrange support of our students during their studies abroad.
Foreign language courses abroad. We offer foreign language courses abroad: English in the UK, USA, Malta, Canada, Ireland, Australia, New Zealand; French in France, Belgium, Switzerland; German in Germany, Austria and Switzerland; Spanish in Spain, Mexico, Cuba and other countries of Latin America; Italian in Italy; Portuguese in Portugal and Brazil; Chinese in China; Japanese in Japan. Usually the minimum age on year-round courses abroad is 16 - 18 y.o. Courses can be in groups and individual, basic (15-20 lessons per week) and intensive (25-30-40 lessons per week), general and specialised (with special terminology studies - for Medicine, Tourism, Law, Journalism, Design, etc.), exam courses for preparation for international exams IELTS, TOEFL, GMAT and other tests, executive courses. Open World cooperates with the best language schools and operates at their official prices available on the web-sites and catalogues of educational institutions.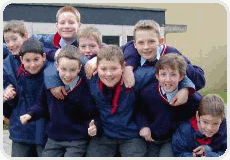 Vacation programs abroad for teenagers and students. Our vacation programs abroad includes not only recreation and sport activities but also foreign language studies. As a kind of education abroad vacation programs are very popular in such countries as UK, USA, Malta, Germany, France, Spain, Canada, Switzerland. On the day of arrival (usually Sunday) students are picked up at the airport and taken to their accommodation. On Monday program participants get orientation and begin their courses in English, French, Spanish and other languages. Tuition is from Monday to Friday usually with 15-20 lessons per week. Children get full board, excursions, sport and other activities: cinema, disco, barbecue, games. Activity program is planned in advance for each day of students' stay. Children are fully supervised by teachers, group leaders, activity coordinators. Students wishing to take additional classes in football, horse-riding, wayer sports, golf can do that during vacation programs.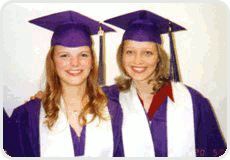 Secondary education abroad. Open World cooperates with the best private boarding schools in Switzerland, UK, USA, Australia, New Zealand, Canada, Germany, France, Spain, Malta. Accommodation at such schools is offered on full board basis in school residences. Secondary schools abroad can be co-educational, for boys only or for girls only. School uniform is mandatory. Foreign private schools employ best teachers; they offer many subjects, concerned with Music, Art, great attention is given to sport. Boarding school graduates can continue their education abroad at prestigious universities such as Harvard University, University of Oxford, University of Cambridge, Stanford University, Princeton University, London School of Economics, Columbia University, UCLA, NYU, IE University, Universita Bocconi, Les Roches, Glion and others.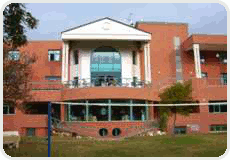 Undergraduate studies abroad. In order to enter a university abroad a candidate usually has to obtain a foreign secondary education diploma or take special preparation program called Foundation. Such educational program can take from 1 semester to 1 year and includes language course, certain academic subjects depending on the chosen speciality at a university abroad. Tuition can be arranged both on university campus and at different private schools or colleges. The first higher education degree (Undergraduate Degree) according to international standards is Bachelor Degree. The respective length of studies is 3 to 4 years depending on speciality and country. Higher education abroad at recognized prestigious universities is a pre-requisite of further successful career.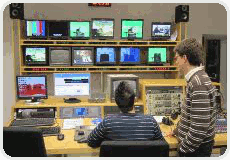 Postgraduate education and МВА abroad. University graduates can continue their studies abroad upgrading to the second step of higher education (Postgraduate Degree) obtaining the following educational awards: Post-Graduate Diploma/ Certificate, Master Degree (MA, MSc, LLM, MBA and others),PhD. Post-Graduate Diploma/ Certificate is the award of additional post-graduate education abroad with obtaining of Diploma or Certificate. Such educational programs are often offered in Hospitality, Tourism, Management, Business in Switzerland, UK, Australia, New Zealand. Master's Degree (MA, MSc, LLM) allows to gain in-depth knowledge in candidate's main speciality or similar to the one indicated in the candidate's diploma. For successful international career postgraduate education is in fact a pre-condition. Master's programs abroad, especially MBA (Master of Business Administration) in USA, UK, Switzerland, Spain, France are in great demand since they allow not only to gain quality education abroad and practical training but also to acquire business connections and get employment abroad. This is a real investment in your future.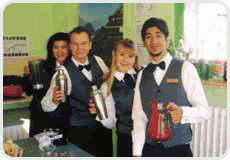 Vocational education and internships in companies abroad. Vocational or diploma education abroad is in sufficient demand in such spheres as Hotel & Restaurant Management, Art, Fashion, Business, Finance, Accounting, Filmmaking, Photography, TV. Acquiring professional education abroad allows the opportunity to get employment and obtain further higher education at colleges and universities. Many students choose such programs in Australia, Canada, New Zealand since after completion of their studies they have the opportunity to stay in the same country and apply for permanent residence and later for citizenship. For those who want to combine foreign language studies and obtaining professional experience internships in companies and enterprises abroad arte offered. Usually internships are perfectly suitable for university students and young specialists. Practical training abroad is usually offered without salary. Open World offers unpaid internships in Austria, Germany, Spain, Canada, USA, France.
New knowledge opens new horizons for you. Your education is an investment in your future and in the future of your children. If you get necessary professional skills and an internationally recognized diploma, you will be in demand in any country of the world.
We wish you new knowledge, successful career, health and bright future!