27.05.2012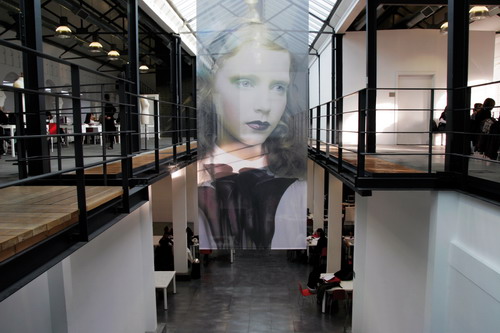 The opening of Centro Marangoni, the new fashion & design training hub in Shanghai took place on 18 May 2012. The relationship between Istituto Marangoni and China began in 2002, when the first Chinese students came to our schools in Europe and the opening of a representative office in Shanghai. 
Centro Marangoni is part of the Shanghai Italian centre, within the former expo area. Born with an enterprising vision to combine Italian experience with Chinese culture, the Italian centre is a platform for the exchange of culture and interests between the two countries. Marangoni's mission has always been the same: to support the growth and the globalization in the fashion and design industry. 77 years ago in Milan, we began our mission with this philosophy, and today it still remains the same: support the local fashion and design industry and encourage the professionals of today to become the best professionals of tomorrow.
Professionals and young designers as well as fashion and design lovers will have the opportunity to attend professional training courses, they will have a chance to attend courses which are related to fashion and design and which have an international approach that combines Italian methodology with Chinese culture. 
Centro Marangoni in Shanghai is Asia's first and currently the only world-class fashion & design training hub. Through its professional courses and faculties, Centro Marangoni is committed to help in developing China's fashion and design instruction and to provide the best know-how and abilities to young and upcoming fashion professionals in Asia. 
Centro Marangoni provides 1, 3, 12, 20 – weeks fashion courses in Fashion image, Fashion drawing, Fashion event management, Pattern cutting for designers, Visual merchandizing.
For further information please contact Open World by phone +7495 228 0300.