29.05.2012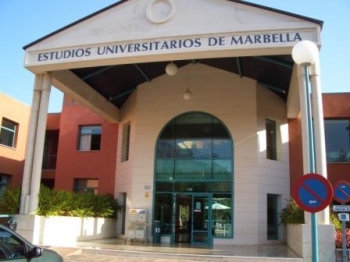 We are pleased to announce again the Les Roches Marbella POSTGRADUATE DIPLOMA in OCTOBER 2012!

Please find the Les Roches Marbella programme specifications, tuition fees, payment plans and application form attached and in the links below:
Semester 1 (Term 1)
ARRIVAL & REGISTRATION DATES:        Monday, October 15th 2012
START DATE:                                Monday, October 15th 2012
FINISH DATE:                                Saturday, December 8th 2012

The benefits of joining Les Roches Marbella this October:

Summer Break : Students around the world complete their university degrees at different times of the year. A number of students, especially from visa countries, have not been able to finalize all their paperwork in order to join the July 2012 intake. Students graduating from universities in summer will benefit from a longer break before starting the PGD and, with the October intake, follow the same academic cycle of other European universities.

Fast track your career: The PGD program at Les Roches Marbella allows you to access the Hospitality Industry in just 2 semesters (1 on campus + 1 internship)

Long mid-term break for Christmas holidays: students will enjoy a long midterm break for Christmas holidays allowing them to join this days with their families, do some tourism or enjoying the beautiful weather of Marbella.  Please note that the school will be closed from Sunday 9th December 2012 until Sunday 13th January 2013.
Open World Education Group is an official representative of Les Roches Marbella in Russia. Please contact Open World by phone: +7 495 2280300.