12.01.2022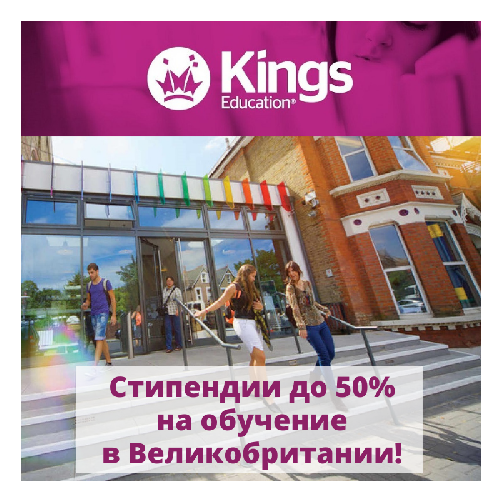 Kings Education, a leading group of international colleges and language schools in the UK and the USA, offers a large number of preparation programs for admission to leading foreign universities.
The Kings Changing Lives scholarship consists of winners prizes of a 50% tuition scholarship on Kings programs: GCSE, A-Level, Advanced Level Foundation or Art Foundation courses in Brighton, Bournemouth, London or Oxford.
There are also runners-up prizes of 25% scholarships on tuition.
Accommodation and other fees are payable by the student.
Who is eligible to enter the scholarship competition?
Students from Russia currently studying in 9th, 10th, 11th grade of high school are eligible.
The competition will be run in 3 stages:
Online English test
Students who are successful from stage 1 will be required to submit their latest high school transcripts to you
The final stage will include a Maths test, Verbal reasoning test, Further English and a presentation or interview
Winners will be notified within 10 days of the Finals Day.
Please contact Open World for the registration by phone/ whatsapp +7 985 8804017, email