01.09.2023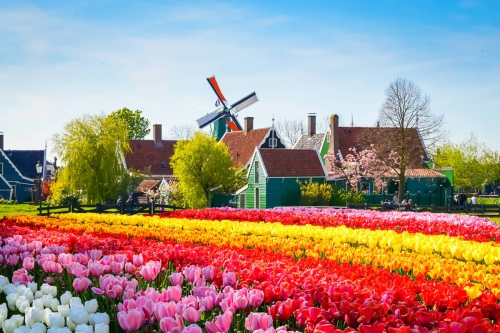 The Netherlands is the birthplace of famous scientists, philosophers, Nobel laureates.
Relations between the Netherlands and Russia have a long history. In Holland, Peter I learned to build ships, cutting through the "window to Europe."
There are more than 90 universities in Holland, 50 of which are universities of applied sciences (UAS), which can be entered immediately after graduating from the 11th grade of a Russian school.
At research universities, you can enroll in undergraduate studies after studying for 12 years at school or first year at a Russian or foreign university. Bachelor's degree usually lasts 4 years, master's degree - 1 year.
Students after graduation in the Netherlands have the right to work for 1 year for three years after graduation from the university.
The most popular universities in the country are: University of Amsterdam, University of Leiden, Delft University, University of Groningen, Radboud University, Webster University, Hanze University, NHL Stenden University, University of Twente, Wittenborg University, etc.
Open World Education Group. Write and call us +7 495 2280300, +7 977 1787585, + 7 985 8804017 Telegram/WhatsApp. We will be glad to help you with choosing a program and enrolling for studying!