12.04.2019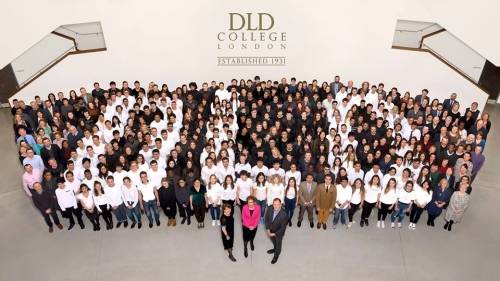 Abbey DLD Group of Colleges offers a preparation programme for the entrance to the leading medical schools in The UK!
Abbey DLD Group of Colleges are known for quality secondary education programmes (GCSE, A-level) and preparation for enrolling to the most prestigious universities in the UK.
In 2018 about 30 students enrolled in medical universities such as: King's College London, St George's, University of London, UCLan, Aston Medical School, University of Leicester, University of Leeds, The University of Edinburgh, Newcastle University, Royal College of Surgeons in Ireland, University College Dublin, Trinity College Dublin, Cardiff University, University of Plymouth, University of Exeter, University of Surrey, University of Nottingham, University of Southampton.
International Foundation Medicine Pathway is a special annual intensive study programme for students who are planning to enroll bachelor programmes in medical. Study programme is available on campuses at Abbey College Manchester and Abbey College Cambridge.
International Foundation Medicine Pathway is recognised by Aston Medical School and UCLan!
Tuition fees - 23950 GBP (Manchester), 29950 GBP (Cambridge).
Start date: September 2019.
Open World is an official representative of Abbey DLD Group of Colleges in Russia.
If you wish to enroll for the programme at Abbey DLD Group of Colleges, please feel free to contact us by phone: (495) 228-0300 or e-mail