13.10.2017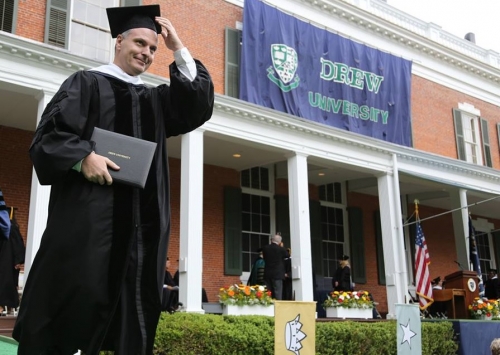 Drew University is one of the best and oldest humanities universities of the USA.
Drew University takes the 17th place in the list of humanities universities whose alumnus have achieved huge successes and have received doctor's degrees. The university is included into the rating of the leading higher education institutions of the USA on quality and availability of training.
In 2018 fall undergraduate programs will cost 39500 USD instead of 48330 USD!
Besides, Drew University students can apply for scholarships up to 9000 USD.
Drew University offers several interesting programs:
Semester in New York
Double degree program (collaboration of Drew University with Columbia University)
RISE program
Drew Summer Science Institute
Open World Education Group is the official representative of Drew University in Russia.
For detailed information about the enrollment process and scholarship, please contact: tel. (495) 228-0300, . You can also fill out the online registration form below.