25.09.2018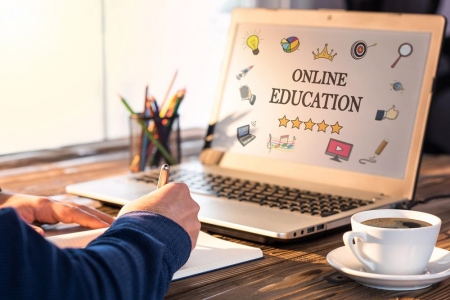 Established in 1973, EU Business School is an international, professionally accredited, high-ranking business school with campuses in Barcelona, Geneva, Montreux, Munich and online.
EU Business School provides small, dynamic classes in English for its student body and faculty of 100+ nationalities. EU Business School's experiential educational model delivers a unique, educational experience; by combining classroom theory and a hands-on practical approach, the school prepares students for careers in today's rapidly evolving and globalized business world.
EU Business School online programs use a blend of traditional teaching techniques and modern methods, using technology to provide an innovative learning experience. The school offers bachelor's, master's, MBA and further education programs that cater to all our students' business needs. Classes are delivered by acclaimed and experienced lecturers from industry and the world of academia alike. The syllabus includes guest speaker sessions and live webinars as well as three optional on-campus weeks in Geneva, Munich and Barcelona.
On successfully completing the online programs, students earn a private and internationally accredited degree from EU Business School Switzerland. In addition, students will earn a state-recognized university master's or MBA degree (título propio) accredited by the Universidad Católica de Murcia (UCAM), Spain. Students can also earn a dual qualification, a state-accredited MSc in International Management or an MBA from the University of Roehampton (UoR) in London.
EU Business School offers the following online programs:
BBA – Bachelor of Business Administration
Master in Management
Master in Marketing
Master in Innovation & Entrepreneurship
Master in Fashion & Luxury Business
MBA in International Business
MBA in Communication & Public Relations
MBA in International Marketing
MBA in Global Banking & Finance
MBA in Entrepreneurship
MBA in Digital Business
MBA in Human Resources Management
MBA in Blockchain Management
Dual MSc in International Management + MBA
EBBA – Executive Bachelor of Business Administration
Open World Education Group is an official representative of EU Business School in Russia!
If you wish to enroll to EU Business School please feel free to contact us by phone: +7 (495) 228-0300 or by e-mail study@open-world.ru