19.08.2019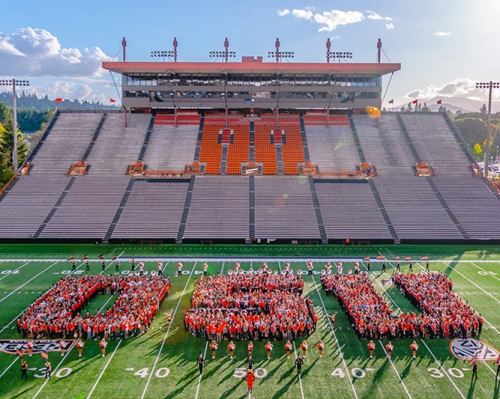 Oregon State University is still accepting applications for higher education and master's degree programs before August 26.
Oregon State University is a Tier 1 category research institute of the Carnegie Foundation's "highest level of research." The university is ranked in 1% of leading global universities in the Center for World University Rankings 2018. Bachelor programs in engineering and business are ranked in the Top 100 by country (U.S. News & World Report 2018).
At the university, the autumn school semester begins on September 18, so Russian students still have a chance to apply to the university before August 26 and quietly get a student visa!
In addition, students have the opportunity to receive good scholarships from Oregon State University for Pathways preparatory programs.

The Underground Pathway is equivalent to the first year of the university (after its completion students are transferred to the 2nd year). Graduate Pathway is a preparatory program for enrollment for a 2-year master's degree.
Scholarships up to 9000 USD for Undergraduate Pathways:
International Year One in Engineering
International Year One in Business
International Year One in Psychology
International Year One in Women and Gender Studies
International Year One in Environmental Economics and Policy
International Year One in Computer Science
International Year One in Design, Apparel and Merchandising Management
International Year One in General
International Year One in Mathematics
International Year One in Exercise and Sport Science
International Year One in Science
International Year One in Natural Resources and Renewable Materials
International Year One in Forestry
International Year One in Food Science and Technology
International Year One in Public Policy
Scholarships up to 7500 USD for Graduate Pathways:
Graduate Pathway in Health Promotion and Health Behavior
Graduate Pathway in Mathematics
Graduate Pathway in Environmental Sciences
Graduate Pathway in Organic Chemistry
Graduate Pathway in Computer Science
Graduate Pathway in Global Health
Graduate Pathway in Masters of Business Administration (MBA)
Graduate Pathway in Chemical Engineering
Graduate Pathway in Materials Chemistry
Graduate Pathway in Civil Engineering
Graduate Pathway in Comparative Health Science
Graduate Pathway in Environmental Engineering
Graduate Pathway in Applied Economics
Graduate Pathway in Biostatistics
Graduate Pathway in M.S. Business
Graduate Pathway in Bioengineering
Graduate Pathway in Industrial Engineering
Graduate Pathway in Electrical and Computer Engineering
Graduate Pathway in Mechanical Engineering
Open World Education Group, , +7 495 2280300