05.06.2020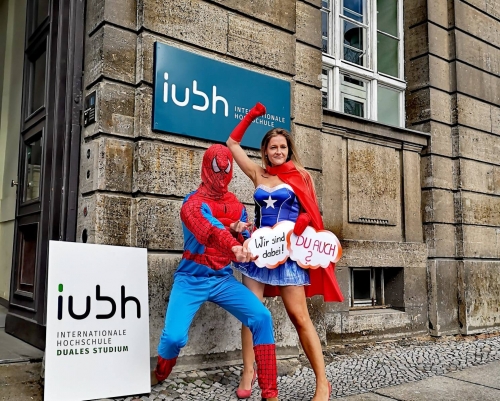 IUBH University in Germany offers special discounts for potential students 2020!
Special Discount - 2500 EUR: students must pay a deposit within 2 weeks after receiving their IUBH Offer Letter
Early Bird - 1000 EUR: students must enroll to the university and pay a deposit: until June 30 (Bad Honnef campus), until July 31 (Berlin campus).
Students can combine: Special Discount + Early Bird = 3500 EUR!
Also students can combine the Special Discount with the Deutschlandstipendium.
IUBH International University of Applied Sciences offers following educational programs:
Bachelor Programmes: Aviation Management, International Event Management, Hospitality Management, International Management, International Marketing Management, Tourism Management.
Master's and MBA Programmes: Aviation, Big Data Management, Engineering, Finance & Accounting, Health Care, Hospitality, Human Resources, International Marketing, International Business, IT Management, Marketing, Transport & Logistics.
Open World Education Group is an official representative of IUBH International University of Applied Sciences in Russia.
Open World Education Group: +7 9858804017 WhatsApp/ Viber,