27.08.2020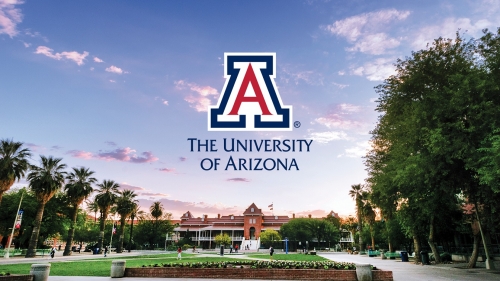 Students can start studying online at one of the top universities in the world now, regardless of their location!
The University of Arizona is located in Tucson, surrounded by five mountain ranges. It is thea city where international students feel comfortable. "Discover, educate, serve and inspire" - the mission of the University of Arizona, which it has been following since 1891.
It is not necessary to receive an American visa and study on campus to become a university student. The University of Arizona has numerous online programs of bachelor's or master's degree!
Why University of Arizona?
Top-100 in the world (US News & World Report - Best Global Universities)
# 68 in the USA (QS U.S. University Rankings)
# 11 online bachelor's programs in USA (U.S News and World Report)
Membership in the prestigious Association of American Universities
The university offers 150 bachelor's programs and more than 200 master's programs based on Colleges of Business, Engineering Sciences, IT, Fine Arts, Law, Medicine and others.
You can study online 31 undergraduate programs and 22 master's programs – without visiting the USA!
If international students do not have a sufficient level of English or academic knowledge, they can begin their studies at the special preparatory programs «Global Campus» at The University of Arizona. After completing this program, students automatically progress to the bachelor or master program.
Programs fees:
1 credit hour - $500
The year of study at Global Campus will be only $15,000 ($7500 per semester) - with a maximum load of 15 credits per semester
Global Campus scholarships from $1,000 to $9,000 for undergraduate programs, and from $1,000 to $6,000 for master's programs
Scholarships are awarded automatically on the basis of the student's academic success
Advanced technologies at The University of Arizona:
Online educational process takes place on the basis of the platform Desire2Learn (D2L)
D2L exists more than 20 years and works with the universities and the companies worldwide
Platform description and demo lessons are available at https://everywhere.arizona.edu/d2l-demo
Flexibility of study program:
Students can choose to complete the program online (for a list of specialties available online see the website: https://everywhere.arizona.edu/fully-online-experience) and receive The University of Arizona diploma, or continue their studies on the campus of the university in Tucson, Arizona, or transfer to any other US university.
The university has 2 starting dates in each semester:
Fall B semester begins on October 16, documents are accepted until September 15, 2020.
Spring A semester begins January 13, documents are accepted until December 1, 2020.
Spring B semester begins March 6, documents are accepted until February 15, 2021.
We would be happy to advise you on online programs and process of admission!
We will be happy to answer your questions: +7 495 228 0300, +7 985 8804017 WhatsApp / Viber,