11.03 — 12.03.2022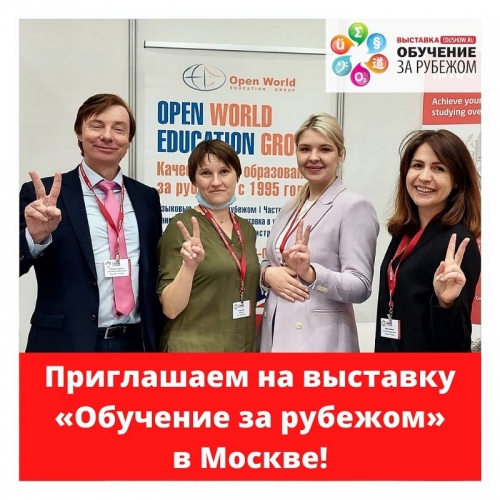 Moscow International Education Show — is a professional venue popular among higher and secondary educational institutions from different countries, agencies and students.
It creates the convenient working environment for meeting of the market professionals with customers personally. Education Show is accompanied by the vast advertising campaign, attracting targeted audience of the exhibition and potential clients for participants.
Last year, more than 50 educational institutions participated in the project, more than 3,000 students, schoolchildren and their parents visited it. Open World took part in last year's exhibition and will take part this year.
Open World will present various educational programs in the UK, Slovakia, Czech Republic, Spain, Ireland, Canada, China, the Netherlands and other countries of the world:
Secondary Education
University Preparation
Bachelor Degree Courses
Master Degree Programs
When: March 11 from 12 to 19 hours and March 12 from 11 to 19 hours.
Where: Moscow, Tishinskaya Square, house 1.
Register as a visitor in advance or at the entrance before the exhibition and come to our stand, we will wait for you!
Please contact Open World for the registration by phone/ whatsapp +7 985 8804017, email