23.06 — 01.12.2018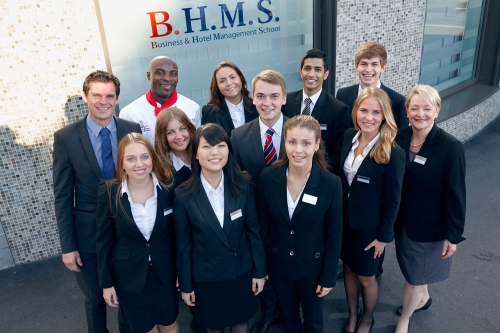 Business and Hotel Management School invites to Open Days all interested students and their parents.
Location: BHMS campus:
Gutschstrasse, 2, Luzern, Switzerland.
Choosing the right university can be a difficult decision in young people's lives, but also a great opportunity for self-discovery and excitement for a career path.
B.H.M.S. Switzerland will open its doors on the following dates:
June 23rd 2018
July 7th 2018
July 28th 2018
August 4th 2018
September 1st 2018
September 22nd 2018
October 6th 2018
October 27th 2018
November 17th 2018
December 1st 2018

Start time: 11 am.
The attendees will have the opportunity to receive valuable insights into the courses offered at our institution and our high academic standards. They will also get to know the university facilities and learn about our great location in the beautiful city of Lucerne.
Don't miss this opportunity!
We look forward to seeing you at our open days.
If you want to participate in Open Day, please register through Open World and we are also pleased to help you with the visa to Switzerland.
Open World Education Group is an official representative of Business and Hotel Management School in Russia.
If you want to register to Open Days, please feel free to contact us by phone: +7 (495) 228-0300 or by email