29.02 — 09.05.2020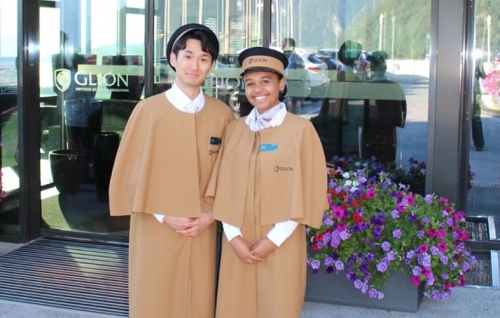 Glion Institute of Higher Education holds Open Days during which candidates and their families are invited to visit the campuses, attend a presentation and meet other students, faculty and the management of the school.
The objective is to make you discover "the Glion Spirit" and understand better our mission, our education ethos and see by yourself the study and living environment of our students.
Glion Institute of Higher Education Campus address:
Bulle Campus, Chemin des Bouleyres 17, 1690 Bulle
Glion campus, Route de Glion 111, 1823 Glion-sur-Montreux
PROGRAM OF THE DAY:
09:00 - Welcome breakfast at Bulle Academic Center
09:30 -  Academic presentation and the Glion student experience
10:30 - Tour of the Bulle campus
11:30 - Leave for Glion-sur-Montreux
12:30 - Lunch at Glion campus
13:30 - Discover the campus of Glion
15:00 - Meet with faculty members and education counselors
Courtesy shuttles are available from outside of the Grand Hôtel Suisse-Majestic (opposite Montreux train station) to Bulle campus at 08:00, from Bulle campus to Glion campus, and from Glion campus to Montreux train station from 15:00 onwards. Please sign up for this service when registering online.
If you come with your own car, you can park in the garage of the Academic Center at Chemin des Bouleyres 17 in Bulle.
If you want to participate in Open Day, please register through Open World and we are also pleased to help you with the visa to Switzerland.
Open World Education Group is an official representative of Glion Institute of Higher Education in Russia.
If you want to register to Open Days, please feel free to contact us by phone: +7 (495) 228-0300.