22.11.2017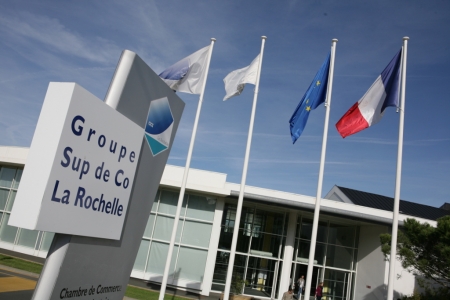 We invite you to a meeting with a representative of La Rochelle 

Business

School. The presentation will be conducted by Julia Krymova - Representative of the business school La Rochelle.
As part of the presentation, you will learn about the possibilities of business education in France, the rules for enroll to business school, double diploma programs, internships and alumni future prospects.
La Rochelle Business School is in the association of elite universities Conférence des Grandes Ecoles, has a prestigious AACSB accreditation, included in the ratings of the Financial Times. 90% of alumni of business school receive a job offer within 6 months after graduation.
The school offers bachelor, master and MBA programs in the field of management and business, international management, tourism and hospitality.
The Meeting will take place at 18:00 in the Open World Education Group office: 5 Vetoshny per., office 202, Moscow 109012 (Okhotny Ryad or Teatralnaya metro station).
Open World Education Group is an official representative of La Rochelle Business School in Russia.
For attending the Presentation of La Rochelle Business School in the Open World Education Group office, please register using the form below or contact us by phone: (495) 228–0300,