12.10 — 13.10.2018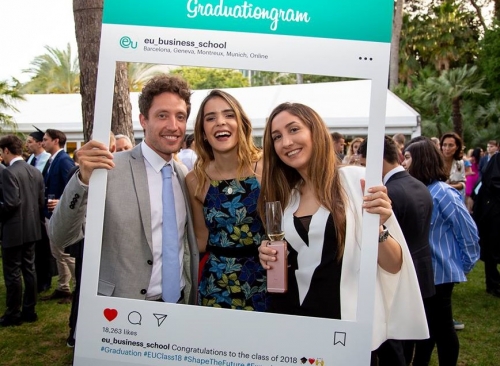 Open World Education Group and EU Business School invite you to experience the exciting atmosphere of Moscow Education Show study fair on 12-13 October 2018!
Established in 1973, EU Business School (EU) is an international, professionally accredited, high-ranking business school with campuses in Barcelona, Geneva, Montreux, Munich and online. We offer foundation, bachelor's, master's, MBA, DBA and further education programs which focus on business administration, communication, tourism management, international business, marketing, finance, digital business and entrepreneurship, among others.
We provide small, dynamic classes in English. Our experiential and pragmatic approach to business education together with EU's global network prepares students for careers in today's rapidly evolving and globalized business world.
EU has a multicultural student body that represents more than 100 nationalities, and a 27,000-strong alumni network. Our small class sizes promote personalized and cooperative learning. Students also have the opportunity to interact with international business leaders through guest lectures and company visits. We also offer campus exchange programs between EU campuses in Barcelona, Geneva, Montreux, Munich and online.
Students can earn state-recognized degrees at EU Business School through our accrediting academic partners like the University of Derby in the U.K., the University of Roehampton in London in the U.K. and the Universidad Católica de Murcia (UCAM) in Spain.
The fair will take place in the trade and exhibition complex "Tishinka": Tishinskaya Square, 1, building 1, Moscow (Belorusskaya metro station).
Open World Education Group is an official representative of EU Business School in Russia.
If you want to participate at the fair, please feel free to contact us by phone: +7 (495) 228-0300.