12.12.2017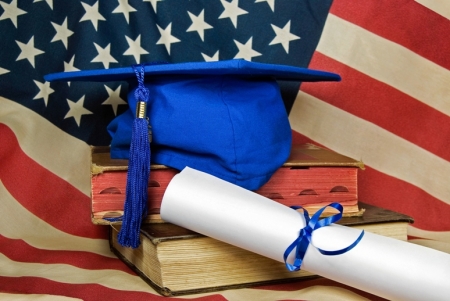 We invite students to Open Day of Higher Education in the USA on 30 May 2017 from 12.00 to 19.00! Get more information on opportunities of study and work in the USA!
USA offers high quality education for students from all countries and famous for its great opportunities for graduates!
Students will get consultations on studies at University of California, Florida International University, HULT Business School, University of Massachusetts, University of South Florida, Oregon State University, Auburn University, University of Central Florida, Adelphi University, Colorado State University, Marshall University, Santa Monica College, Citrus College, Foothill College, DeAnza College, Seattle Central Community College, Fisher College, Bunker Hill Community College and etc.
During the USA Open Day you will find out about educational programs, enrollment conditions, scholarships, transfer option from a college to university, internships (co-op programs and etc.
The USA Open Day will take place at: Moscow, Vetoshny per. 5, office 202 (Metro st. Teatralnaya, Ploshchad Revolutsii).
Education in the USA is great investment in the future of your children!
If you wish to enroll for studies in the USA, please register for the consultation, feel free to contact Open World Education Group by phone: +7 (495) 228-0300 or by email: .