15.02.2018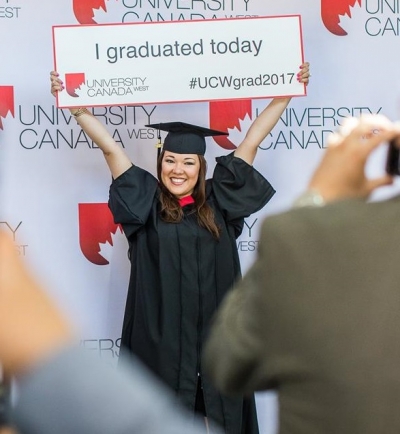 University Canada West invites students to a Higher Education in Canada on February 15, 2018 from 17:00 until 19:00! Get more information on opportunities of life and study in Canada!
The event will take place at: Moscow, Vetoshny per. 5, office 202 (Metro st. Teatralnaya, Ploshchad Revolucii).
Canada offers high quality education for students from all countries and famous for its 300 colleges and Universities, schools.
University Canada West offers a world class quality business education in Canada. It delivers programs that provide students with the applied and theoretical basis for success in the workplace and future academic endeavors.
University Canada West has three programs:
Bachelor of Commerce
Bachelor of Arts in Media & Communication
Master of Business Administration
During the seminar you will learn about higher education programs at University Canada West, studying and living in Canada, scholarships, job opportunities and a lot of other valuable information.
For more information feel free to contact Open World Education Group – official representative of University Canada west in Russia by phone: +7 (495) 228-0300, email or you can fill in the online registration form below.
Education in Canada is great investment in the future of you and your children!