Offer date closed  01 June 2024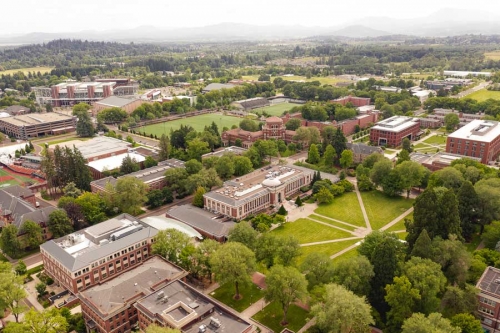 We will tell you how to get a scholarship using the example of Oregon State University (OSU). Oregon State University is a leading research university located in Corvallis - one of the safest, most elegant and greenest towns in the United States.
OSU is one of just two American universities participating in federal programs for the exploration of the Earth's interior, sea, sun and space. The university houses the world's largest experimental tsunami research facility, and its Department of Nuclear Technology ranks 8th in the United States (according to U.S.News and World Report).
In September, Oregon State University begins Pathways programs in the following areas: Engineering, Business, Psychology, Mathematics, Public Policy, Computer Science, Chemical Engineering, etc.
Undergraduate Pathways - programs equivalent to the first year of the university. In case of successful graduation, students will be guaranteed admission to the second year of the undergraduate program.
Graduate Pathways - programs to prepare for admission to a 2-year master's degree.
OSU provides the following scholarships:
Up to $12,000 - on Underground Pathways
Up to $7,500 - on Graduate Pathways
Open World Education Group. Write and call us +7 495 2280300, +7 977 1787585, + 7 985 8804017 Telegram/WhatsApp. We will be glad to help you with choosing a program and enrolling for studying!