Offer date closed  30 November 2017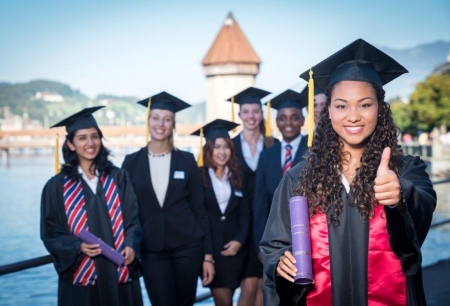 To celebrate this historic milestone of pragmatic and hands-on approach to education, BHMS – a member of Bénédict Education Group – is delighted to announce the launch of Russia Future Leader Award.
This award aims to assist Russian students to become future leaders in the hospitality, tourism and business sectors through world-class and hands-on education at BHMS campuses in Switzerland.
Types of Awards
5 Bénédict Anniversary Awards: CHF 3,000 tuition assistance
10 BHMS Anniversary Awards: CHF 2,000 tuition assistance
Awards are made on a first-come, first-served basis and valid for all academic programs offered at BHMS through 2018 intakes with deadline for application on November 30th, 2017.
Open World Education Group is an official representative of Business and Hotel Management in Russia.
For more information about scholarship and enrollment for the course at this school, please feel free to contact us by phone: (495) 228-0300 or e-mail study@open-world.ru