Offer date closed  31 May 2018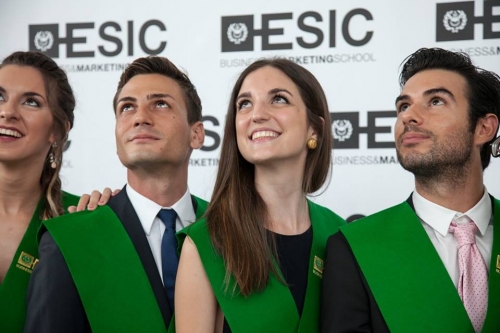 ESIC Business & Marketing School offers 50% scholarship on Graduate programs!
ESIC Business & Marketing School was founded in 1964. ESIC is one of the leading Marketing schools, recognized inside and outside of our borders as one of the best training centers of its kind. With more than 55.000 alumni, ESIC is a prestigious point of reference for companies and professionals. ESIC mission is the academic training of professionals who will be able to create companies and perform successfully in them, with responsibility and efficiency, at any hierarchical level and in any area.
ESIC has 10 campuses in Spain: Madrid, Barcelona, Valencia, Seville, Saragossa, Malaga, Pamplona, Bilbao, Granada, Galicia.
Students from Russia, who will apply until May 31st, 2018 will receive a special 50% scholarship on Graduate programs tuition fees!
ESIC offers the following Master's and MBA programs in English:
Global MBA
International MBA
Master in International Trade & Business
Master in Marketing Management
Master in Digital Marketing
Tuition fees are from 14900 EURO without scholarship, and from 7450 EURO – with scholarship.
Open World Education Group is an official representative of ESIC Business & Marketing School in Russia.
For more information regarding enrollment and application, please, contact us by phone (495) 228 03 00, by email or by filling in the online registration form below.