Offer date closed  15 November 2017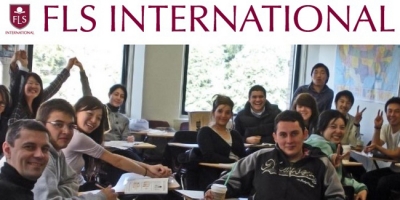 FLS International offers favorable discounts for English language courses in the USA.
FLS International study centers offer 20% for the year-round English language courses – duration - up to 7 weeks; and 25% discount – from 8 weeks inclusive works.
How to get the discount for English courses?
students should send us the application for training till November 15, 2017
start dates of courses – any Monday during the period from August 21 to December 31, 2017
discount extends for all courses: Vacation English, General English, Intensive English, Academic English, Exam Preparation (TOEFL/IELTS/SAT/GMAT/GRE)
these discounts acceptable in all centers

FLS International
FLS International is working more than 30 years in the sphere of education and teaching English as foreign language. There are schools:
FLS Boston Commons (Boston, Massachusetts)
FLS Citrus College (Los Angeles, California)
FLS Saddleback College (Orange County, California)
FLS Las Vegas institute (Las Vegas, Nevada)
FLS Tennessee Tech University (Kukvill, Tennessee)
FLS Chestnut Hill College (Pennsylvania)
FLS Saint Peters University (New York)
Open World Education Group is an official representative of FLS International in Russia.
You can also complete the form of online registration.