Offer date closed  10 February 2020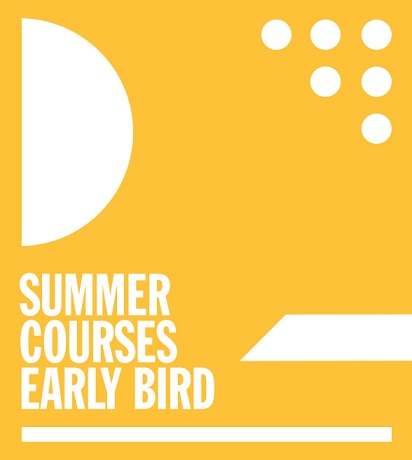 Discounts of 20% on the tuition fee for summer programs offered in Italy.
Studying a summer course in one of IED locations helps students to build their skills while discovering rich local resources, remarkable architectural buildings, cultural heritage of cities like Milan, Rome, Turin, Florence, Venice.
A broad range of challenging and interesting courses from diverse disciplines are available: from Fashion Design to Wine Business, from Graphic Design to Interior Design, from Contemporary Art and Architecture to Car Design, from Fashion Events to Fashion Marketing and many others.
Courses taught in English may last between 1 to 3 teaching weeks held by IED's experienced and passionate faculty and include a strategic combination of theoretical lessons, cultural field trips, and challenging workshops.
Academic enrichment activities and cultural excursions add to the overall summer school experience, widening our students' outlook and offering a summer experience to remember.
Discover all the available courses in each level and prepare yourself for an unforgettable summer 2020.
Courses in Italy with 20% discount till 10 February:
INTRODUCTORY COURSES
MILAN
Fashion Marketing (29/06 - 17/07) - 2600 EUR
ROME
Rome Architectural Sketchbook (30/06 - 17/07) - 2600 EUR
TURIN
Car Design - An Introduction (29/06 - 17/07) - 2600 EUR
VENICE
Contemporary Art In Venice - The Biennale Exhibition (13/07 - 24/07) - 1800 EUR
COMO (NEW!)
Fashion Textile Design: Trend Forecast, Painting and Printing (29/06 - 10/07) - 1800 EUR
Italian Artistic Restoration: Introduction to Paintings on Canvas and on Wood (29/06 - 10/07) - 1800 EUR
Painting and Artistic Drawing (29/06 - 10/07) - 1800 EUR
FLORENCE
Design - Made in Italy (29/06 - 17/07) - 2600 EUR
Fashion Design: Design your Capsule Collection (29/06 - 17/07) - 2600 EUR
Fashion Events and Public Relations (29/06 - 17/07) - 2600 EUR
Graphic Design and Portfolio (29/06 - 17/07) - 2600 EUR
ADVANCED COURSES
MILAN
Interior and Showroom Design (29/06 - 17/07) - 2600 EUR
FLORENCE
Advanced Graphic Design (29/06 - 17/07) - 2600 EUR
COMO (NEW!)
Digital Design and Fabrication: Outdoor Design (29/06 - 10/07) - 1800 EUR
Open World Education Group is an official representative of Istituto Europeo di Design in Russia. If you wish to enroll for the course at this school, please feel free to contact us by phone: (495) 228-0300 or e-mail study@open-world.ru