Offer date closed  15 November 2017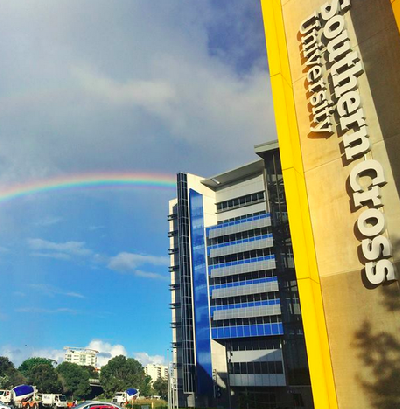 Southern Cross University offers a 5,000 AUD scholarship for new students which apply for undergraduate and graduate programs!
Southern Cross University (SCU) offers a world class education in Australia. It is ranked by Times Higher Education in the Top 500 universities in the World and the Top 100 universities in the World Under 50. There are 15,000 international students from 50 countries.
Southern Cross University was founded in 1994. SCU has five campuses all over Australia: Sydney, Melbourne, Gold Coast, Lismore and Cuffs Harbor.
SCU offers a wide variety of Undergraduate, Postgraduate and Professional Programs, as well as English language courses.
Southern Cross University has five faculties:
• School of Business and Tourism
• School of Environment, Science and Engineering
• School of Health and Human Sciences
• School of Law and Justice
• School of Arts and Social Science
The decision to grant a scholarship is made on the basis of the average score of the diploma of the applicant and his motivation. To apply for a scholarship, you must write a motivation letter and provide all the necessary documents for enrollment.
Study Start dates: November 2017 and February 2018.
Application deadlines: 15 August 2017 and 15 November 2017.
Open World Education Group is the official representative of Southern Cross University in Russia.
For detailed information about the enrollment process and scholarship, please contact: tel. (495) 228-0300, work@open-world.ru. You can also fill out the online registration form below.