Offer date closed  31 January 2018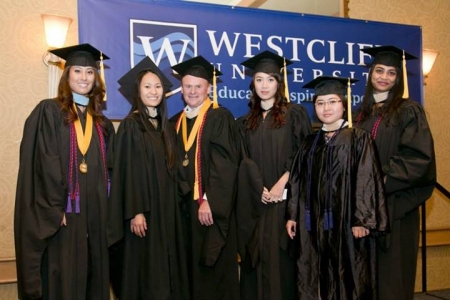 Private American University Westcliff University offers Russian students a 50% discount on the bachelor's degree.
Westcliff University is a modern private university, which was founded in 1993. The university trains qualified specialists in business and pedagogy. Westcliff University has two departments: College of Business and College of Education.
The advantages of education at Westcliff University:
high quality of staff: all teachers have more than 20 years of experience
emphasis on practical skills
student-teacher ratio 15:1
developed student support service
as consultants and lecturers invite representatives from Google, Yahoo, Toyota
affordable tuition fees
Westcliff University is accredited by the Distance Education Accrediting Commission (DEAC).
The main task of Westcliff University's College of Business and College of Education is to create and train qualified and educated teachers, scientists and researchers. The curricula are aimed at obtaining high quality theoretical knowledge by students through the use of innovative teaching technologies.
Westcliff University located in Irvine, California, near Los Angeles. Irvine is one of the safest cities in the US and the center of developing technologies of the coast of Southern California. That's why Westcliff University is an ideal place for study, work, life and sports. The presence of large industrial companies makes Westcliff University a very attractive destination for international students.
Students enrolling in Westcliff University with the start in January or March 2018 and receive a unique 50% discount is offered for the Bachelor of Arts in Education!
Tuition fee without a discount - 49800 USD
Tuition fee with 50% discount - 24900 USD
Entry requirements:
Certificate of secondary education
TOEFL - 61, IELTS - 6.0
Motivation letter
Interviews
Open World Education Group is the official representative of Westcliff University in Russia.
For detailed information about the enrollment process and scholarship, please contact: tel. (495) 228-0300,