07.11.2014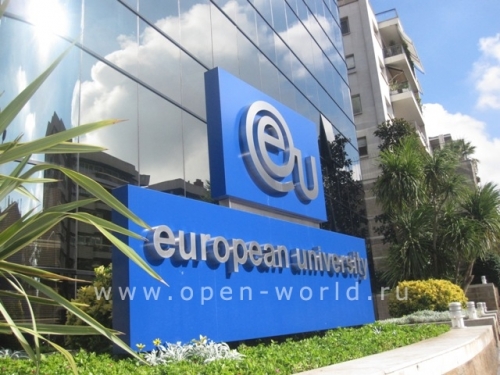 European University (EU) - is one of leading business schools which is recognized in Europe due to its high education quality standards. European University is an international business school, which has improved American educational system by combining it with traditional European system off university education.
European University has accreditations of ACBSP (Association of Collegiate Schools and Programs) and CHEA (Council for Higher Education Accreditation) and offers programs of Graduate and Post-graduate Education, including MBA in English.
From 2015 European University with University of Derby offers new Dual Bachelor Programs.
Students study 7 semesters (3 years) at one of EU campuses – in Barcelona or Munich.
They can choose one of 10 EU Bachelor programs:
On graduation students will get 2 Bachelor Diplomas - from European University and BA in International Business from University of Derby.
It is a great opportunity to get Swiss and British Diploma in 3 years!
Tuition cost – 5900 euro per semester.
Starting dates: October, February, June, August.
If you wish to enroll for the course at European University and subscribe for the consultation, please feel free to contact Open World Education Group by phone: +7 (495) 228-0300.