30.09.2021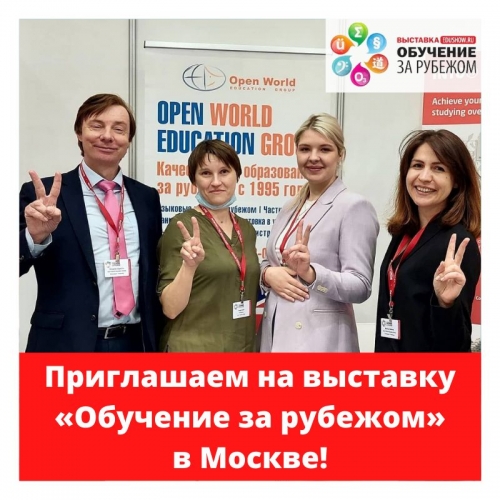 On October 15-16, Moscow will host an annual Moscow International Education Show at which representatives of the best foreign educational institutions will gather!
Moscow International Education Show — is a professional venue popular among higher and secondary educational institutions from different countries, agencies and students. It creates the convenient working environment for meeting of the market professionals with customers personally. Education Show is accompanied by the vast advertising campaign, attracting targeted audience of the exhibition and potential clients for participants.
Last year, more than 100 educational institutions participated in the project, more than 4000 students, schoolchildren and their parents visited it. Open World took part in last year's exhibition and will take part this year.
Open World presents at the exhibition school and university education in the UK, Canada, USA, Netherlands, Ireland, Spain, Italy, Switzerland. Preparation programs and free education in Germany, Slovakia and the Czech Republic will also be presented.
This exhibition will run face-to-face for 2 days. It is unique, since now mostly all events have been held online only. It will be carried out with all security measures.
Address: 1 Tishinskaya Square, Moscow 123056, Russia