06.02.2023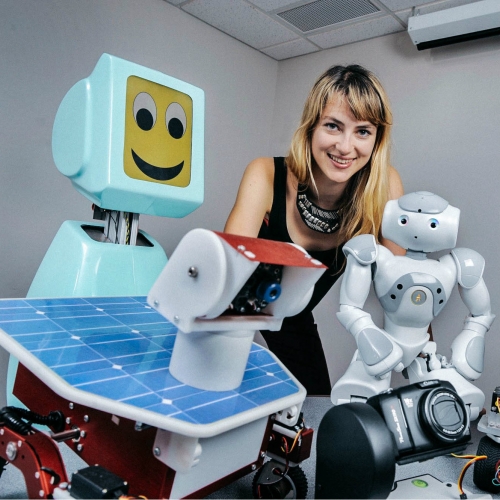 Oregon State University was founded in 1868. It now has about 32,000 students from 120 countries - the largest university in Oregon.
Oregon State University is one of only four US universities that receive 4 types of state grants at once - for land, ocean, space and renewable energy research. According to Carnegie's classification of institutions of higher education, Oregon State University is Tier 1 University with very high scientific activity, it is one of the top 100 public universities in the United States.
The Robotics program at Oregon State University is a multi-disciplinary research group in the College of Engineering, with faculty members spanning all areas of robotics from mechanical engineering and controls to machine learning and artificial intelligence.
Faculty and students from the schools of Mechanical, Industrial, and Manufacturing Engineering and Electrical Engineering and Computer Science collaborate on research in a variety of areas of robotics, including legged locomotion, power systems, cyber security, environmental monitoring, human-robot interaction, multi-robot systems, agriculture, and software architectures for robotics. Robotics is part of the Collaborative Robotics and Intelligent Systems (CoRIS) Institute, which spans the university and includes faculty from a variety of disciplines, including civil engineering, oceanographic studies, agriculture, education, psychology, and forestry.
Undergraduate students majoring in the following disciplines can select a concentration area focused on robotics:
Computer Science
Electrical and Computer Engineering
Mechanical Engineering
Open World Education Group. Write and call us +7 495 2280300, +7 977 1787585, + 7 985 8804017 Telegram/WhatsApp. We will be glad to help you with choosing a program and enrolling for studying!