09.01.2018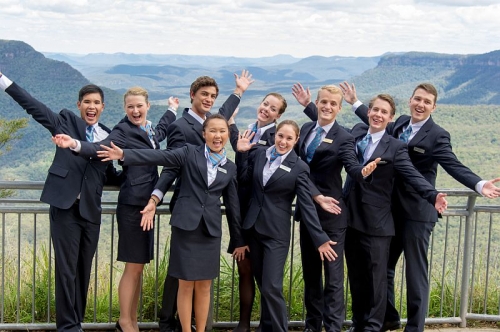 Hospitality industry is a fast developing sphere of world business and in the year 2021 it is expecting more than 323 million people to be involved in (on the information of World Travel and Tourism Council).
Such kinds of activity as enter this direction: tourism, public catering, hotel management, finance, luxury retail, show business, cruise management, air transportation, insurance, sports management.
This sphere of business will be interesting to those who want to open the own business: hotel, club or restaurant and also for those who want to work in the large international company, for example, in Marriott, Kempinski or HYATT!
The hospitality industry is a broad group of businesses that provide services to customers. It's focused on the satisfaction of customers and providing specific experiences for them.
The hospitality industry is a multibillion-dollar industry that depends on the availability of leisure time and disposable income
Open World representing such elite hospitality schools as:
Glion Institute of Higher Education (Switzerland, UK)
Les Roches Global Hospitality Education (Switzerland, USA, Spain, China)
BHMS – Business and Hotel Management School (Switzerland)
Cezar Ritz Colleges (Switzerland)
Culinary Art Academy (Switzerland)
University of Surrey (UK)
Manchester Metropolitan University (UK)
Liverpool John Moores University (UK)
NHL Stenden University (Netherlands)
Wittenborg University (Netherlands, Austria)
Vatel International Business School (France)
La Rochelle Business School (France)
IUBH University (Germany)
EUROAULA (Spain)
Apicius International School of Hospitality – FUA (Italy)
Cornell University (USA)
University of Central Florida (USA)
Florida Atlantic University (USA)
Florida International University (USA)
Blue Mountains International Hotel Management School (Australia, China)
The Hotel School – Southern Cross University (Australia)
PIHMS (New Zealand)
Management Development Institute of Singapore (Singapore)
The Emirates Academy of Hospitality Management (United Arab Emirates)
Open World Education Group is an official representative of hospitality schools in Russia!
For the information please contact Open World by phone: (495) 228-0300 and email