17.07.2018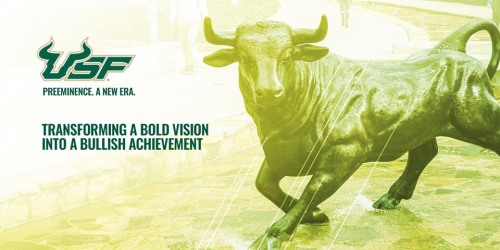 University of South Florida is one of the top three universities in the state of Florida, and is now officially ranked next to such distinguished universities as the University of Florida and Florida State University.
The State of Florida awarded University of South Florida for its excellent academic and scientific work for many years, the status of the highest probation "Preeminent", which means "excellent state research university".
The received status is the result of many years of painstaking work and careful strategic planning of the USF, the effective allocation of financial and training resources.
Open World Education Group is an official representative of University of South Florida in Russia.
If you wish to enroll at University of South Florida, please feel free to contact us by phone: (495) 228-0300 or e-mail study@open-world.ru