10.08.2018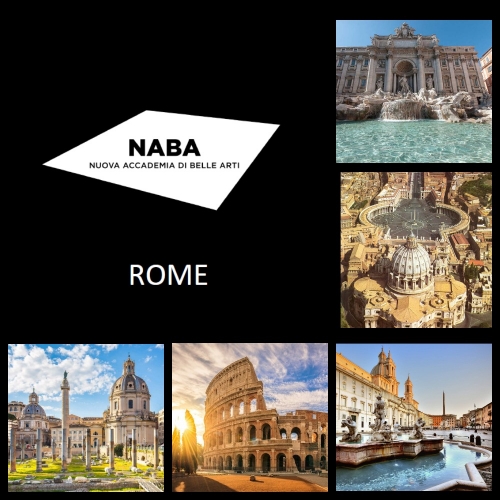 NABA Rome is currently scheduled to be officially opened by March and we will start activities with the 2019 Summer Programs in June.
The choice of Italy's Capital City is not accidental. With its incredible cultural and artistic heritage, Rome represents the cradle of Italian art, culture and lifestyle. It's a completely different environment than Milan, surely less cutting edge but undoubtedly more truly Italian.
For the moment NABA Rome offers Bachelor Programs in the following specializations (Italian and English track):
Fashion Design
Fashion Styling
Brand Design
Creative Direction
Visual Design
Film Making
Digital Animation
Game Design
Painting
Visual Arts
NABA Rome is also offering Semester Abroad (Dedicated) and Summer Programs.
Semester Abroad and UG Programs will follow in September and October 2019.
Open World Education Group is an official representative of NABA in Russia!
If you wish to enroll to NABA (Nuova Accademia di Belle Arti), please feel free to contact us by phone: (495) 228-0300 or by e-mail study@open-world.ru