17.05.2021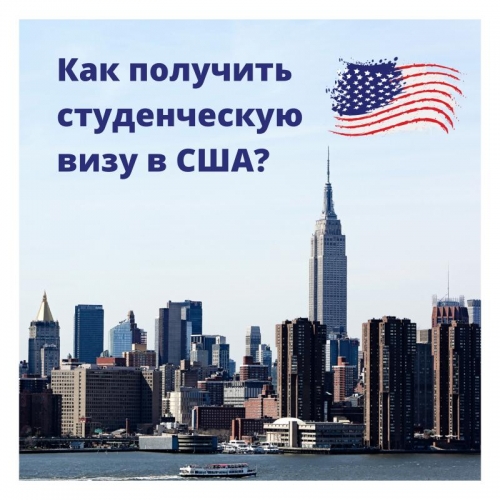 In order to study in the United States, you need to get a student visa F-1.
First, you need to enroll to your institution and receive a special form of I-20 from a school or university, it is sent to the student's e-mail. The form needs to be printed and signed.
Then you need to fill out a visa application form on the website of the US Embassy in the country where you plan to undergo interviews.
It is currently impossible to get visas in Russia, so you will have to choose other countries, for example: Kazakhstan, Ukraine, Azerbaijan, Armenia, Poland, Israel or other countries of the world. It is necessary to check on the websites of embassies whether they accept visa documents from foreigners.
Some American educational institutions even compensate Russians for costs up to $500 for obtaining visas abroad.
After printing out all visa confirmations, you can sign up for an interview. The number of interview slots is now very limited and it will take a long time to find an interview date.
For example, in Kazakhstan, the recording is already in October 2021, but slots for the interview for June and July periodically appear. You can sign up for an interview using special paid programs, bots that monitor the availability of free dates for an interview around the clock.
You can order such services only after applying for visa forms, paying for a visa and SEVIS Fee. The most important thing in this process is to successfully pass an interview with a visa officer.
And in this case, employees of Open World or other companies professionally engaged in visas and training abroad will help you. If you did not have time to make a visa, arrange with your university for the opportunity to do online during the first semester.
Once you get a visa, you can start face-to-face training.
We wish you good luck!