Official Name:
The Republic of Austria
Population:
8, 2 million people
Capital:
Vienna
State language:
German
Form of Government:
Federal Republic
Administrative division:
Austria is divided into 9 states
International phone code:
43
Time difference with Moscow:
-2 hours
Monetary unit:
Euro (EUR)
Rate:
1 EUR = 88.04 RUR
EDUCATIONAL INSTITUTIONS
Year-Round Language Courses

Summer and Vacation Programs

Secondary Education and Pre-University Preparation

Undergraduate Courses

Postgraduate Courses and MBA

Professional Training and Internships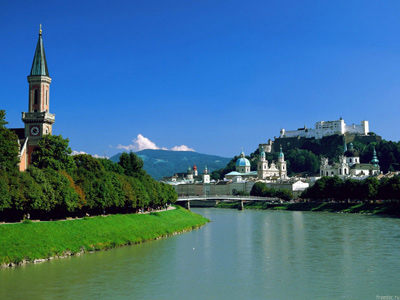 INFORMATION ABOUT AUSTRIA AND ITS EDUCATION SYSTEM
Basic Information about Austria.
Austria is situated in southern Central Europe and shares borders with eight other countries: the Czech Republic, Germany, Hungary, Italy, Liechtenstein, Slovakia, Slovenia and Switzerland. It has a total population of 8,2 million inhabitants. The predominant language is German. The capital of the country is Vienna. Austria is a federal state consisting of nine federal constituents: Burgenland, Carinthia, Lower Austria, Salzburg, Styria, Tyrol, Upper Austria, Vienna and Vorarlberg. Each federal constituent has its own provincial assembly and government. The guiding principles of the political system are rule of law, democracy, federalism, republican form of government, division of power and liberalism.
Higher education in Austria.
There is a wide variety of higher educational institutions in Austria. Fifteen Austrian universities offer a broad range of study options for students. If you would like to study music, theatre, film, fine arts or applied arts, the six Austrian universities of the arts offer their students a creative education. Since 1993, Austria has 20 Fachhochschul-Studiengange in addition to the universities. There are also private universities. The post-secondary sector also includes teacher training colleges and institutes, colleges and institutes for training religious teachers, etc.
University level first stage: Bakkalaureus, Bakkalaureus (FH)
University level second stage: Magister, Magister (FH), Diplom-Ingenieur, Diplom-Ingenieur (FH)
University level third stage: Doktoratstudien
OTHER COUNTRIES