Official Name:
United Arab Emirates
Population:
4.8 million people
Capital:
Abu Dhabi
State language:
Arabic
Form of Government:
Federation of Monarchies
Administrative division:
United Arab Emirates consists of 7 States (Emirates)
International phone code:
971
Time difference with Moscow:
+0 hours
Monetary unit:
UAE Dirham
EDUCATIONAL INSTITUTIONS
Year-Round Language Courses

Undergraduate Courses

Postgraduate Courses and MBA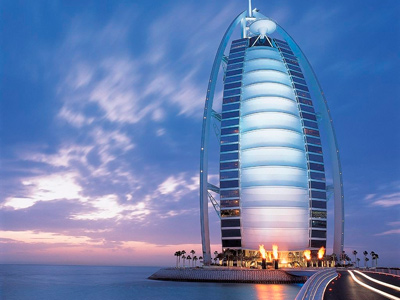 INFORMATION ABOUT UAE AND ITS EDUCATION SYSTEM
Basic information about the UAE.
United Arab Emirates is a country in southwest Asia in the eastern Arabian Peninsula. It shares borders with Saudi Arabia to the west and south, and Oman - to the south-east and north-east (the Omani enclave of Madhu). The country washed by the Persian and Oman gulfs. The population of the UAE is 4.8 million people. United Arab Emirates consists of 7 emirates: Abu Dhabi, Ajman, Dubai, Ras al-Khaimah, Umm Al Quwain, Fujairah and Sharjah. The state is headed by the Emir of the largest emirate, Abu Dhabi. The capital of the country is Abu Dhabi. Official language is Arabic.
Higher education in UAE.
The higher education system in the UAE has the following structure:
•          After 3-4 years of training bachelor's degree is awarded
•          After 2-3 years of study Master's degree is awarded.
The higher education system includes both public and private universities and also Higher Colleges of Technology (Higher Colleges of Technology). Public universities are under the Ministry of Education and open only to UAE nationals. Training is held on both Arabic and English.
Foreign students are taken by numerous international universities and affiliated universities of the USA, UK, Australia, Belgium, France and other countries. These universities are open in a special college campuses such as University Knowledge Village, Dubai International Academic City. This modern academic centers contains schools, colleges, consulting organization. Their goal is to create conditions for good teaching at different levels. Language of instruction is English. All private universities must necessarily apply for the accreditation committee for academic accreditations (The Commission for Academic Accreditation) under the Ministry of Education.
OTHER COUNTRIES