Official Name:
South Africa
Population:
48,7 million people
Capital:
Pretoria
State language:
English, Africaans
Form of Government:
Republic
Administrative division:
South Africa consists of 9 provinces
International phone code:
27
Time difference with Moscow:
- 1 hour
Monetary unit:
South African Rand (ZAR)
Rate:
10 ZAR = 43.29 RUR
EDUCATIONAL INSTITUTIONS
Year-Round Language Courses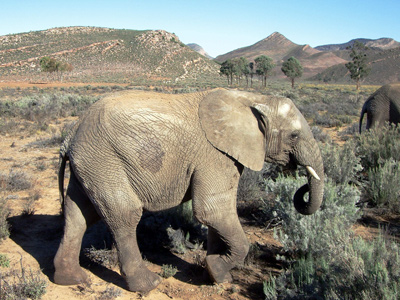 INFORMATION ABOUT SAR AND ITS EDUCATION SYSTEM
General information about the country.
South Africa is a country situated in southern Africa. It has borders with Namibia, Botswana and Zimbabwe to the north,  to the north-east by Mozambique and Swaziland. Population – 48,7 mln people. Within the territory of the Republic of South Africa is the State enclave of Lesotho. South Africa is one of the few countries in Africa, where never happened coup. "New South Africa" is often called the "rainbow nation"  - a term coined by Archbishop Desmond Tutu (and supported by Nelson Mandela) as a metaphor for the new, multicultural and multiethnic society, which overcomes the division dating back to the era of apartheid. The official languages of the country are English, Afrikaans, Venda, Zulu, Xhosa, Ndebele, Swati, Northern Sotho, Sesotho, Tswana and Tsonga.  The capital of South Africa is Cape Town. The territory of the country is 1219 thousand square kilometers. Currency is South African rand.
Higher education in SAR.
At the head of South Africa higher education system is Board of Higher Education (Council of Higher Education), which establishes common rules for the university, Technikons (technical schools) and colleges. Differences between the educational institutions are in programs, a set of disciplines and diploma. Colleges provide an opportunity to receive special secondary education. Universities and Technikons offer great opportunities: studying is divided into two time periods - Undergraduate (3-6 years), after which student receives a bachelor's degree and Postgraduate (2-3 years), entitles Master Degree. To obtain a Doctoral Degree student have to study two more years. In recent years the level of education, which is provided by Technikons, is getting closer to the university level, the quality and the prestige of diploma. The only difference is that the Technikons prepared mainly specialists to commerce and industry, universities are especially developed humanitarian component.
In most institutions teaching is conducted in English.
The total amount of universities in South Africa is small: in 2003 there were 21 institutions, now thanks to the restructuring of education their number is gradually increasing. All the universities give a quality education.
All South African universities are divided into three types: traditional, technological and complex. Many universities in South Africa are private, self-governing structures.
23 state university of South Africa are affiliated with Higher Education South Africa (HESA).
OTHER COUNTRIES