Official Name:
New Zealand
Population:
4.3 million people
Capital:
Wellington
State language:
English, Maori
Form of Government:
Parliamentary Monarchy
Administrative division:
New Zealand consists of 17 districts
International phone code:
64
Time difference with Moscow:
+ 9 hours
EDUCATIONAL INSTITUTIONS
Year-Round Language Courses

Secondary Education and Pre-University Preparation

Undergraduate Courses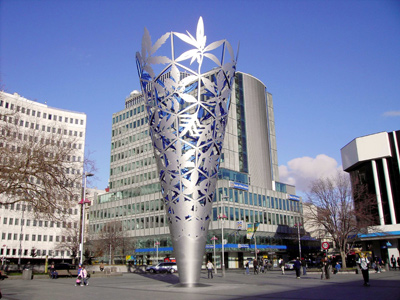 INFORMATION ABOUT NEW ZEALAND AND ITS EDUCATION SYSTEM
Basic information about the New Zealand.
New Zealand - a country in south-western Pacific Ocean, situated on two large islands (North Island and South Island) and a large number (approximately 700) adjacent smaller islands. The country's capital is Wellington. New Zealand's population is 4.3 million. The country was built on the principles of constitutional monarchy and parliamentary democracy and is among the world's developed countries. The Kingdom of New Zealand includes independent in government, but free association with New Zealand island states, Cook Islands, Niue and Tokelau and the Non-Antarctic territory Rossa.
Higher education in New Zealand.
Higher education in New Zealand is divided into three stages: Bachelor (Degree courses and Undergraduate courses), Master (Graduate studies) and doctoral programs (Postgraduate courses). The duration of the master is usually 1 - 2 years. Pyramid system of higher education is crowned by doctoral programs. In order to be awarded the degree of PhD (Philosophy Doctor) in a particular field of knowledge, student must be trained on the three-year program and defend a thesis.
For foreign students higher education in New Zealand looks attractive for many reasons. It is not too high cost of education (and a half to two times lower than in the UK and USA), a decent quality of teaching and a rich selection of programs. Diplomas and degrees from universities in New Zealand are highly rated in the world. About 70% of graduates find jobs outside the country.
The special features of the higher education system of New Zealand should also include the fact that there is great importance attached to academic performance of students. So, if a graduate has a bachelor's excellent grades in all majors, it might take a shorter master's degree program (a year instead of two).
The duration of secondary schooling in New Zealand is not 11, as in Russia, but the full 13 years. Therefore, for admission to the university foreign students should be trained in the preparatory Foundation program. Such one-year program is almost at every university. Typically, a student passes a preparatory program in the university, which intends to do.
New Zealand higher education system includes 8 universities, as well as polytechnics (Polytechnics) and technological institutes (Institutes of Technology), roughly corresponding to the College of Europe (there are a total of 25). The Ministry of Education and the New Zealand Organization for the recognition of qualifications (New Zealand Qualification Authority; NZQA) are monitoring compliance with educational standards.
New Zealand polytechnics and technology institutes offer training programs - from short, 4-5 month, up to 2-3-one-year, after which it is possible to continue education at the University. Some polytechnics also have their own undergraduate programs aimed at 3-4 years of study, and in some cases - the Masters.
OTHER COUNTRIES