Official Name:
The Kingdom of Spain
Population:
45 million people
Capital:
Madrid
State language:
Spanish
Form of Government:
Constitutional Monarchy
Administrative division:
Spain has 17 autonomous regions, divided in 52 provinces
International phone code:
34
Time difference with Moscow:
-2 hours
Monetary unit:
Euro (EUR)
Rate:
1 EUR = 102.25 RUR
EDUCATIONAL INSTITUTIONS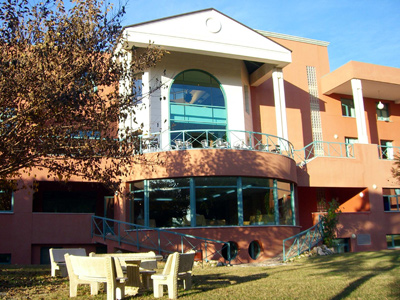 INFORMATION ABOUT SPAIN AND ITS EDUCATION SYSTEM
Basic information about Spain.
Spain is situated on the Iberian Peninsula in south-western Europe and includes the Balearic and Canary Islands, as well as the Moroccan enclaves of Ceuta and Melilla. The population of the country is 45 million. The official language is Castilian Spanish, with 17% of the population speaking Catalan, 7% Galician, and 2% Basque. All Spaniards speak Castilian Spanish. The capital of the country is Madrid. Spain is a parliamentary monarchy. The current Spanish Constitution, dating from 1978, recognises the right of the various regions of Spain to autonomy while emphasising the indissoluble unity of the Spanish State. Spain is divided into seventeen Autonomous Communities, each with its own elected assembly and executive government, together with the two North African enclaves of Ceuta and Melilla, called Autonomous Cities. All of them enjoy extensive powers, including those related to regional policy. Spain is one of the main tourist destinations worldwide. In 2006 alone, almost 60 million foreigners visited Spain and enjoyed its beaches and historical and cultural sites.
Higher education in Spain.
Higher education is mainly provided by both public and private universities. Universities are divided into facultades universitarias, escuelas tecnicas superiores, escuelas universitarias, institutos universitarios, and other centres, notably the colegios universitarios.
University level first stage: Ciclo basico, primer ciclo.
The first cycle of university studies (short-term courses), which is taken in Escuelas Tecnicas Superiores, Escuelas Universitarias and Facultades, lasts for three years and leads to Diplomado, Ingeniero Tecnico or Arquitecto Tecnico degrees.
University level second stage: Segundo ciclo, ciclo de especializacion.
Study courses leading to Licenciado, Ingeniero and Arquitecto degrees consist of first-cycle and second-cycle studies (long-term studies), but a degree is awarded only when courses in both cycles have been completed successfully.
University level thirdstage: Tercer ciclo, ciclode especializacionpara la investiacionydocencia.
The third stage is open to holders of Licenciado, Arquitecto or Ingeniero degrees and leads to a Doctoral degree (Titulo de Doctor) awarded after at least four years' further study and research, and after the submission and defence of a thesis. Another postgraduate degree, although not officially recognised (Titulo propio del Centro), is the "masters" or maestria degree awarded after 1 or 2 years of further study.
OTHER COUNTRIES