Official Name:
Republic of Malta
Population:
400 thousand people
Capital:
Valletta
State language:
English, Maltese
Form of Government:
Parliamentary Republic
Administrative division:
Malta has 6 provinces
International phone code:
356
Time difference with Moscow:
-2 hours
EDUCATIONAL INSTITUTIONS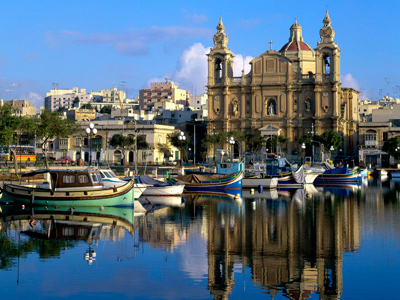 INFORMATION ABOUT MALTA AND ITS EDUCATION SYSTEM
Basic information about Malta.
The Maltese archipelago consists of three islands: Comino, Gozo and Malta. Located in the Mediterranean Sea, just 93 kilometres south of Sicily, the archipelago covers a total surface area of 316 square kilometres with a population of 0.4 million. The largest island of the group is Malta, from which the archipelago takes its name. Valletta, the capital, is the cultural, administrative and commercial centre of the archipelago. Malta is well served with harbours, the main one being Valletta Grand Harbour. The official languages are Maltese and English, but Maltese is described in the Constitution of Malta as the national language. Maltese is a mixed language, being basically Semitic and super-structurally Romance with some influence from English. Italian is also widely understood and spoken in Malta. Malta became an independent state in September 1964, after being under British rule since 1800.
Higher education in Malta.
Higher education is mainly provided by the University of Malta.
University level first stage
Certificates, diplomas and Bachelors degrees are awarded in such fields as nursing, diplomatic studies, management, administration, law, librarian science, religious studies and political science after a course lasting from one to three years. A Bachelors (general) degree takes three years. A Bachelors (honours) degree takes four or five years, depending on the field of study.
University level second stage
The second stage leads to a Masters degree after a period of one to two years. Candidates must hold an appropriate first degree with at least second-class honours. In special circumstances, candidates without an honours degree may be admitted after taking a one-year preparatory course and successfully passing a qualifying examination. Masters degree courses require candidates to submit a dissertation in addition to successfully completing the required courses.
Doctorate degrees
Doctor of Medicine (D) and Doctor of Law (LLD) degrees are awarded by the faculties of Medicine and Law respectively, at the end of a 5- or 6-year course. A Doctor of Philosophy (PhD) degree is awarded after at least 3 years of study following the award of a Masters degree. PhD candidates are required to submit a thesis after a period of research on an approved topic.
OTHER COUNTRIES